Charter Trip Options
The Mataura provides many different options for people depending on the type of fishing trip for which they are looking- ranging from a half day Inshore Charter to Offshore & Overnight trips in the canyon. Each type of trip has different options and possibilities.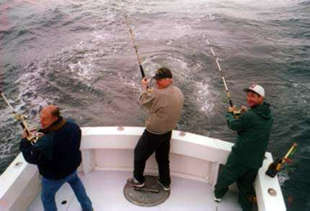 Bob, Frank, and Franco with a triple-header hooked while trolling the surface for bass.